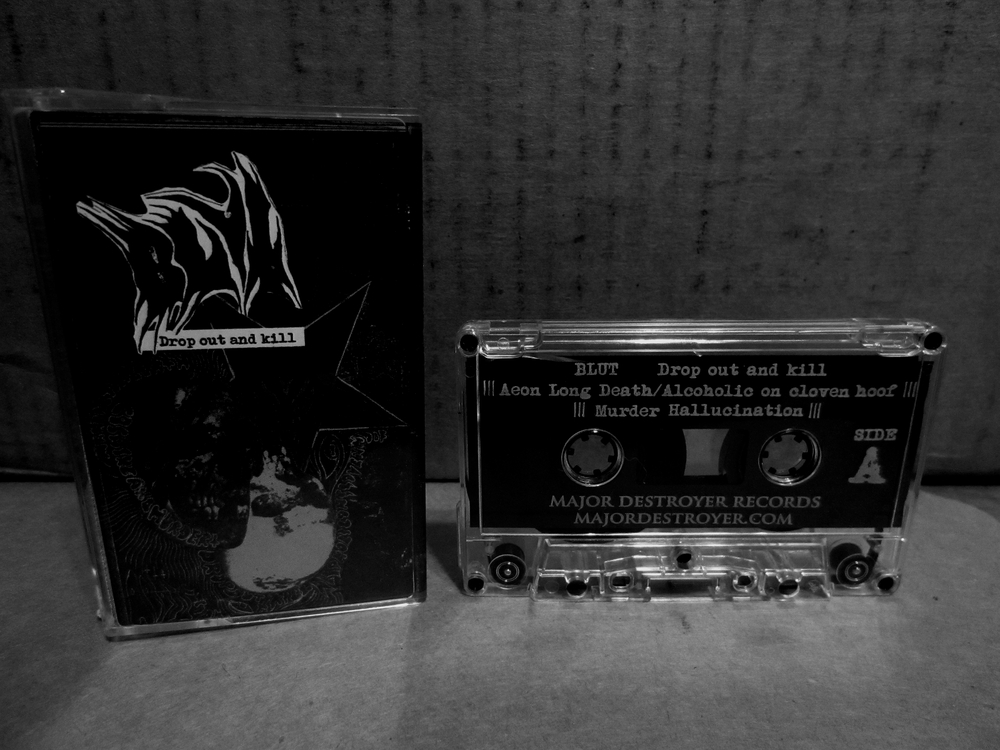 Drop Out and Kill, a full length recording by Dorset based Blut. Two sides, totaling over 60 minutes of unrelenting black/doom/drone/psych distortion and destruction. Major Destroyer teamed up with Blut to release this beast on it's true and intended medium, cassette tape. Dark and dense cannot even begin to describe the vibe of this recording. Check the full review over at The Obelisk for a detailed description. The cassette release includes a bonus track, a cover of Nightstick's "Ultimatum."
"Get fucked up, listen, kill."
100 copies available via the Major Destroyer web store.